Dr. Jessica Schule is currently on maternity leave until October 1st, 2019. Dr. Ashlee Llamas and Dr. Andrew Simon will be currently covering and supporting her patient care until she returns.
Dr. Jessica Schule joined Rebel Med Northwest to support the working individuals in the Ballard community and greater Seattle area. She specializes in Naturopathic Family Practice, Women's Health, Physical Medicine, and healthy approaches to fitness, athletics, and weight loss. Together with a behavioral medicine approach, she teaches patients how to make lasting changes and create sustainable health habits including sleep, exercise, nutrition, hydration, and a more. Dr. Jessica Schule joined Rebel Med Northwest team in 2018, and has since grown her practice while she finishes her Chinese medicine & acupuncture training at Bastyr University.
Dr. Jessica Schule is a naturopathic doctor that is dedicated to empowering and educating patients while providing high-quality naturopathic care. She received her BSc in Biochemistry from the University of Saskatchewan, Canada. She used her Biochemistry undergraduate studies as a stepping-stone completing her medical pre-requisites, allowing her to continue her medical education at Boucher Institute of Naturopathic Medicine, New Westminster, BC, Canada.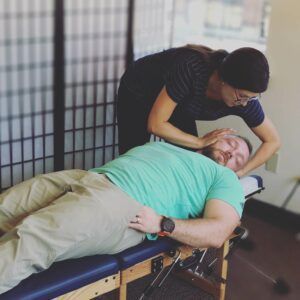 However, before she began formal training, Dr. Schule has practiced naturopathic medicine at an early age through her Native American background. During her time as a youth, sports were a major highlight, as she spent most of her time playing high-level competitive soccer, provincially, nationally, and internationally. It was during her injury and recovery that she spent time learning and applying the principles of physical medicine, nutrition, and botanical medicine.
Dr. Schule utilizes a patient-centered care approach in her practice. She believes in finding the root cause and gathering resources for medically informed decision making based on her patient's unique needs.
Education
Dr. Jessica Schule received her Bachelors of Science in Biochemistry from the University of Saskatchewan. During her time in her undergraduate studies, she volunteered with SWITCH (Student Wellness Initiative Towards Community Health), played varsity soccer with the University of Saskatchewan Women's Huskies Team, and worked with the Northern Medical Services to strengthen their cultural sensitivity program with doctors in Northern Saskatchewan communities.
Dr. Jessica Schule graduated from Boucher Institute of Naturopathic Medicine (BINM). She held the First Nations Initiative Chair with the Global Health committee, bringing in Indigenous speakers and elders to lecture at BINM. During her medical studies, Dr. Schule was an integral part of building community relationships which led to the first student initiative for an external clinic site with Katzie First Nation. (BINM)
Specialties
Graduating from Boucher Institute in 2016 Dr. Jessica Schule developed and expanded her skills in physical medicine, botanical medicine, and nutrition. She has experience with Native American and HIV/AIDS populations, along with women's health, mental health, endocrine health, and musculoskeletal injuries.
Community
Dr. Jessica Schule is actively involved in the community by volunteering with the Urban Native Education Alliance (UNEA) Clear Sky Program and the Daybreak Star Center gardening program. She also plays community co-ed soccer.
Affiliations
Bachelor of Science in Biochemistry from the University of Saskatchewan 
Doctorate of Naturopathic Medicine from Boucher Institute of Naturopathic Medicine in 2016
Member of the American Association of Naturopathic Physicians

Member of the Washington Association of Naturopathic Physicians
Member of the British Columbia Naturopathic Association
Member of the Canadian Association of Naturopathic Doctors
Hobbies
Dr. Jessica Schule likes to travel, exercise, play soccer, and is an active yogi.
In her spare time, she can be found walking her two French Bulldogs, Pow Wow dancing, and making her own herbal salves and lotions.
Philosophy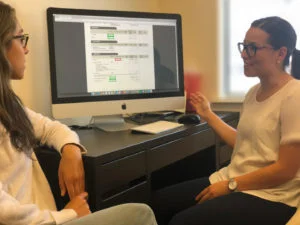 Dr. Jessica takes a common sense and a patient-centered approach to health. Consequently, she focuses on balancing the nervous system and help people get out of their chronic fight-or-flight state. This allows her patients to find natural ways to decrease stress, balance blood sugar, and increase recovery time, allowing the body to heal naturally. She believes that the body needs to be nourished physically, mentally, emotionally, and spiritually.
Dr. Schule is currently accepting new patients, but will have limited access during her scheduled maternity leave from July 1st to October 1st. Dr. Ashlee Llamas will assist in providing coverage in her absence.