Optimize Sports Performance in Seattle at any age!
Check out an exciting opportunity to listen to Dr. Andrew Simon,
Seattle Met Magazine's Top Naturopathic Physician for 2017
 and
2018
, discuss how to decrease pain naturally through diet, lifestyle, and supplementation to optimize sports performance in Seattle at any age. Learn how to take care of your joints and muscles for long lasting health and wellness with many common foods and at home options. Dr. Andrew Simon is Adjunct Faculty at
Bastyr Center for Natural Health
, and is Clinic Director of
Rebel Med Northwest
in Ballard.
Time: 10:00am to 11:00am
Cost: Free
Check out a few of the suggestions from Dr. Andrew Simon below on how to begin optimizing your sports performance today!
Nutrition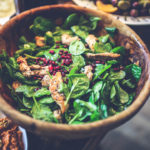 Proper nutrition is key to maintaining a normal ability to maintain joint and muscle health, and can even be used to improve sports performance naturally if used in a healthy way. A healthy balance of complex carbohydrates is required to be able to sustain the glycogen and energy required to achieve optimal exercise performance. Many times for the purpose of losing weight an athlete may explore a low carbohydrate diet, or a ketogenic diet, however these type of diets do not support exercise performance because they reduce the available. Balance of Fat, Carbohydrates, and Protein are all needed, along with the trace minerals found in vegetables to optimize nutrition. Sitting down with a nutritionist or naturopathic physician is recommended to help customize the right meal plan for you.
Nutrient Supplementation
Vitamin D – While often recommended to improve immune system, bone health, and commonly used for improving athletic performance, this systemic review of Vitamin D Supplementation in Athletes doesn't necessary provide benefit.
Protein – Healthy levels of protein supplementation through diet and clean sources of amino acids can often benefit the training process, however caution should be taken with over consumption, as this can lead to chronic kidney disease, or other concerns such as unneeded weight gain or symptoms of inflammation in the joints.
Collagen Peptides – important component along with Vitamin C, Glycine, and helps support joint integrity and can optimize sports performance in Seattle events. Some collagen peptides have also been demonstrated benefit for the reduction of inflammatory pain associated with osteoarthritis of the knee, or prior meniscus injuries.
Herbal Anti-inflammatories –  Tumeric, Boswellia, Salix alba have all demonstrated anti-inflammatory effects through research, and often are used by the Naturopathic Providers at Rebel Med NW, formally Fit Wellness centers to assist in pain reduction as safe and gentle alternatives to Ibuprofen and Tylenol. Speaking with a physician before using these therapies is ideal to make sure they are safe and effective for your health and goals.
It is a good idea to always find a Dietary supplement that contains the NSF logo, as it will be free from adulterated products that may contain stimulants or other harmful components that could cause harm to the liver or kidneys.
Sleep & Rest
Remembering to cycle your workout schedule to allow for plenty of rest, rebuilding, and recovery. The ability to recover and rebuild helps prevent injury, while providing appropriate types of rest, including even hydrotherapy techniques to help optimize circulation and blood flow. Here are some helpful tips to improve sleep naturally.
Acupuncture
Acupuncture can be used to help treat pain and discomfort by stimulating improved blood flow, optimized muscle response, and provide a natural option for pain relief and healing without the use of NSAID's or other pain medications. Check out the Acupuncture team, as Phonexay Lala often is able to reduce knee pain for her patients lifting at the Olympic Athletic Club in Ballard across the street from Rebel Med NW, formally Fit Naturopathic.
Massage
Working the fascia and muscles to help release trigger points, improve blood flow, and improve overall range of motion. Massage practitioners trained in medical and insurance based massage are available at Rebel Med NW, and non-insurance based massage providers are located at Rebel Med NW, formally Fit Naturopathic Center in Ballard.
Spinal Manipulation
Spinal manipulation
therapies include a spectrum of low force to higher force techniques to help adjust and manipulation joints and their associated muscle groups to facilitate pain reduction and improve overall range of motion. Naturopathic Physicians can adjust and manipulate the spine or extremities similar to
chiropractic
or physical therapy. By improving the overall biomechanics of a joint, often joints can be more efficient in their movement, to help you optimize your sports performance in Seattle sports or activities.
Consider setting up a free consultation with
Dr. Andrew Simon
to learn more how to create a custom performance plan for you and optimize your health today!