COVID-19 Guidance and Care Operations at Rebel Med NW
We are now fully open for non-essential services and procedures while still complying with updated Washington State guidelines.
Please comply with current self-quarantining / Isolation guidelines put out by the CDC / WA state DOH.
Please do not come into the office if you have suspected covid exposure such that you are needing to test for Covid-19, or you are actively awaiting a Covid-19 test result (we can test you in your vehicle if needed).
Please do not come into the office if you have any of the symptoms of Covid-19: fever, cough, difficulty breathing or shortness of breath, chills, headache, sore throat or new loss of taste and/or smell. We can assist your care with a telemedicine visit, or provide covid-19 testing.
You may register for our Covid-19 Vaccine Clinics HERE. Please be aware that we update this as we receive supplies. If registration is unavailable then we are out of supplies. If there is a clinic and you cannot click on it in PrepMod then that clinic is full.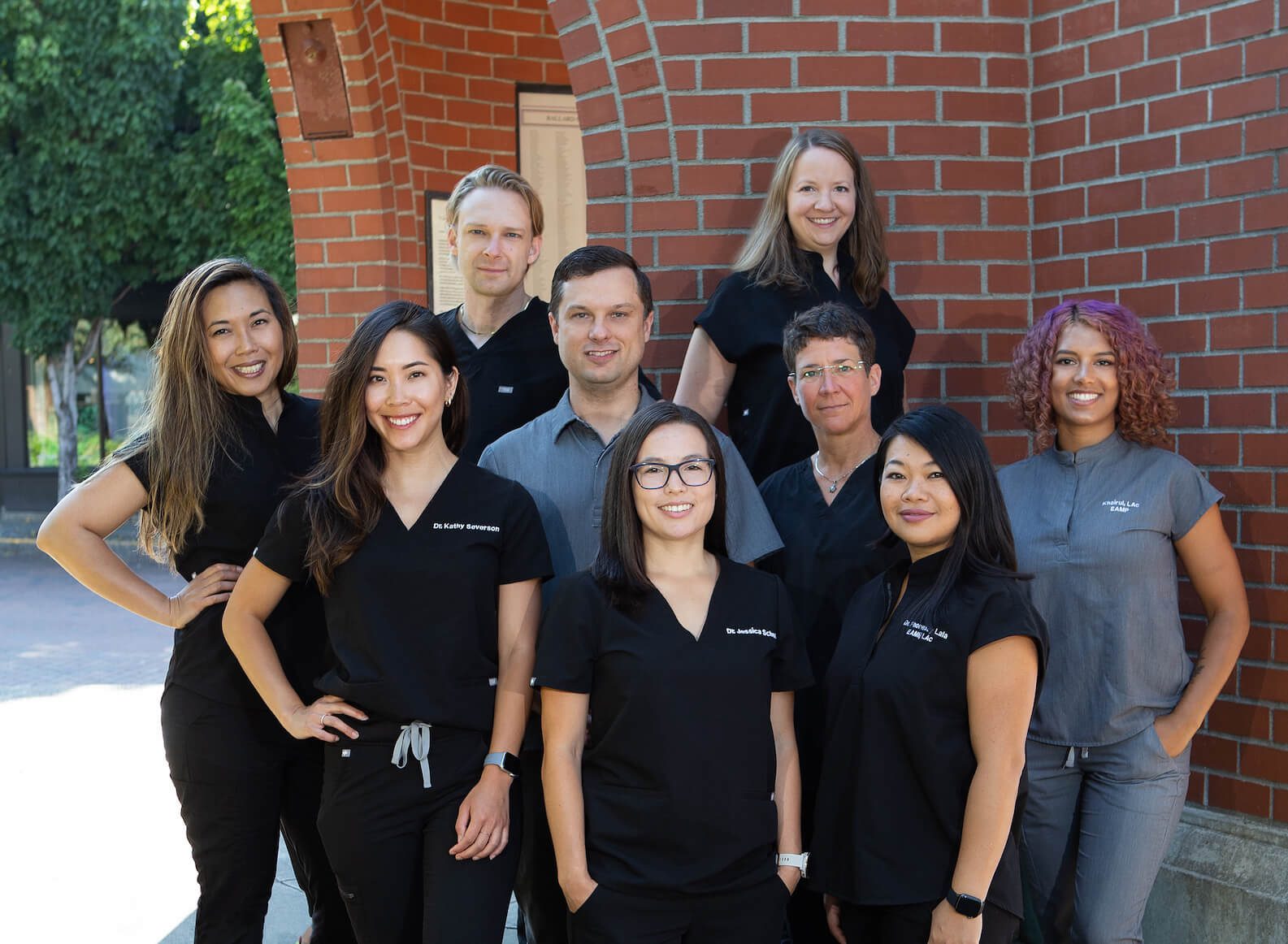 Thank you for your interest and support of essential businesses, especially our small medical office during the COVID-19 pandemic.  We care deeply about the safety of our patients and staff. The team at Rebel Med NW are continually improving our capacity to handle the demand we have received regarding requests for care during this time. As a small business this does create an additional customer service demand and we ask that you use some of communications options available including our Health Portal, "Message us" function in bottom right corner, or email.
Please take a moment to examine our clinic guidance regarding the COVID-19 pandemic, and please continue supporting the Ballard / Seattle community. Our top priority as healthcare providers and as a community is to protect the well-being of vulnerable populations: the immune-compromised, pregnant, elderly, and individuals with cardiovascular, diabetes, or cancer health histories. These populations are most at-risk due to complications of the novel coronavirus.  Due to the specific nature of how viral diseases spread, we do recommend that the best method of prevention and treatment is following guidelines put out currently by the CDC or the King County Public Health.
COVID 19 CLINIC Policies
As a Medical Office, we require masks during all visits with in person care regardless of vaccination status.
Everyone of our providers and support staff is vaccinated
In efforts to comply with new King County Public Health, CDC regulations, and the Seattle community, Rebel Med NW is encouraging the use of telemedicine services when possible.  If an appointment does not need to be in-office, telemedicine curbs the amount of in-person traffic. However, we are continuing scheduling for in-office procedures. This includes naturopathic medicine modalities such as spinal manipulations and biofeedback, acupuncture, and massage therapy. Our clinic is able to do so safely because we have sufficient treatment rooms available and patients can be roomed immediately so that social distancing is maximized.
Rebel Med NW Protocols:
Our facility is able to accommodate in-office procedures while adhering to social distancing guidelines.
Patients will be able to wait in treatment rooms almost immediately and will limit their contact to only the provider they are seeing and the front desk minimally.
We are opening our second door that is usually kept locked as an "exit only" door to facilitate a one-way flow of foot traffic.
Providers will help schedule patients in the treatment rooms when possible so that patients only have to interface with the front desk staff for the few seconds of checking in, and for billing or miscellaneous questions.
Patients can still maintain a 3 feet distance from front desk personnel due to the counter space up at the front, in addition to all parties wearing face coverings to further reduce exposure risk.
Patient credit cards are held securely through our EHR system so that no handling of cash or cards need to take place.
Copays and Co-insurances will be charged automatically so that patients will not have to interface with the front desk except for extraneous billing and miscellaneous questions or First Office Visit procedures.
We will continue to follow our stringent sanitizing procedures and universal hygiene practices such as hand washing/sanitizing, flipping sheets, wiping surfaces, wearing face coverings, and other guidelines as outlined by the CDC.
We thank you for your compliance with our pandemic protocols and procedures, your health and safety is our top priority. Rebel Med NW has been diligently following CDC and Washington State guidelines and will continue to do so. We will update our community of any changes.
Rebel Med NW Services
Immune Health & Support guidance
Anxiety / Depression / Mental Health support
Allergies & Asthma
Cardiovascular & Diabetes Care
Digestive Health and Wellness including IBS & IBD & SIBO
Women's, Men's, non-binary, and LGBTQ Primary Care Health
Private / Employer Insurance Plans:
Regence / Blue Cross / Blue Shield
Premera Blue Cross / Lifewise
Anthem / Uniform
Aetna & Mertain Health
Cigna & American Speciality Health
Coordinated Care / Ambetter
United Health Care
Kaiser PPO Core Plans (not HMO, formerly group health)
Molina Healthcare of Washington Marketplace
Medicaid / WA Apple Health Plans:
Molina Healthcare
United Healthcare Community Plan
Direct Pricing, Senior, Student, and Military discounts available
Please schedule for telemedicine visits with one of our providers for any health concern you may have regardless of the COVID-19 Pandemic.
We are following King County Public Health Guidance to reduce the spread and reduce the burden on the medical system, please review here for the latest information and updates as changes do happen daily.
Most insurance companies do cover telemedicine, and would like to assist you in maintaining your health access and questions while reducing your risk of contracting and transmitting the coronavirus associated with COVID-19.
Thank You!
The Rebel Med NW Team would like to thank you for following this guidance so that we can continue helping you and the community with your medical care needs.