DR. ANDREW SIMON, ND, BCB
Dr. Andrew Simon founded Rebel Med NW to support the working individuals in the Ballard and greater Seattle community with a functional and integrative approach to care. He specializes in Naturopathic Family medicine, Physical Medicine, Mind Body Medicine & Stress Management techniques. He practices by using behavioral medicine approaches to help his patients make lasting changes and create sustainable habits of health, including Sleep, Exercise, Nutrition, and Hydration, thereby creating a more balanced Nervous System. Dr. Andrew Simon was voted Seattle Met Top Doctor 2017 , Seattle Met Top Doctor 2018 , Seattle Met Top Doctor 2019, and Seattle Met Top Doctor 2020 for Naturopathic Medicine.
Dr. Andrew Simon Biography
Currently, Dr. Simon is a physician and professor at Bastyr Center for Natural Health in Seattle, WA where he supervises student physicians at the Naturopathic Medicine clinic on Mind Body Medicine shifts and the Physical Medicine shifts. Additionally, he assists in didactic teaching in the Physical Medicine, Clinical Medicine, and Mind-Body Medicine classes at Bastyr University in Kenmore, WA.
Western Washington University – Exercise Science
Dr. Andrew Simon grew to love holistic health at an early age while playing soccer and running track. Through these activities, he discovered how important and effective it was to take care of his body through regular exercise and a nutritious diet. This led him to study and graduate from Western Washington University in 2007 with a bachelor's degree in Exercise Science/Kinesiology. During his studies, he interned with chiropractors in Bellingham and found a new way to take care of the body through structural fitness and spinal manipulations, leading to an interest in chiropractic medicine.
However, his interest in chiropractic medicine evolved instead to pursue a path in Naturopathic Medicine because it allowed him greater access to tools such as cognitive behavioral therapy, biofeedback techniques, nutrition counseling, a comprehensive education in herbs and supplements, and even in the appropriate and optimal use of pharmaceuticals in addition to being able to provide spinal manipulation care.
This integration provides a truly unique experience for his patients as a primary care physician that uses a diverse set of skills to address most common ailments, while still being able to refer to other specialists for auxiliary medical care as safe and appropriate. Since starting his practice in Ballard in 2015, his team at Rebel Med NW has grown exponentially to include a diverse and talented clinical staff.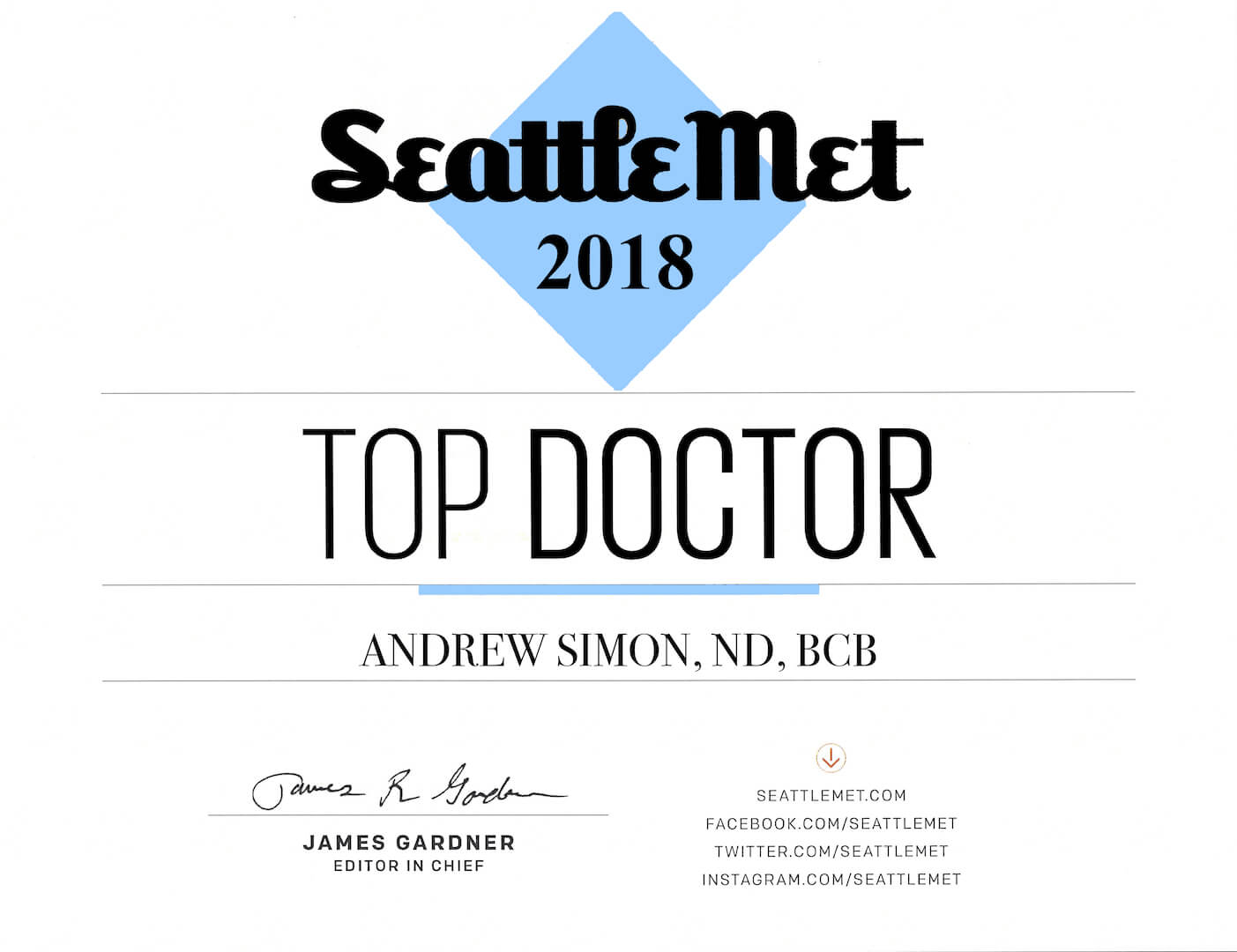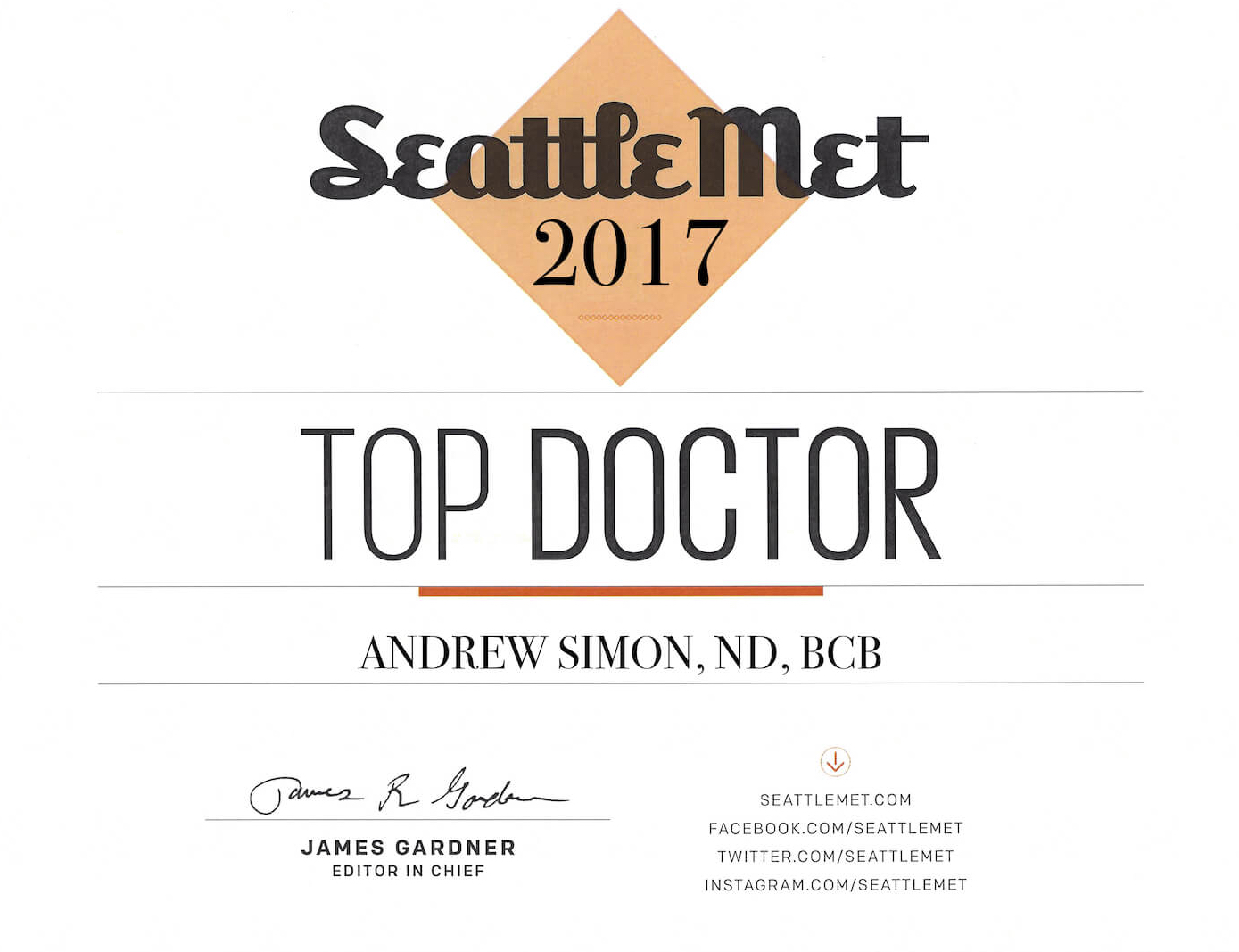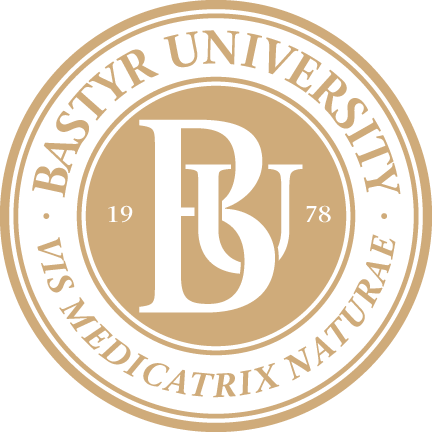 Bastyr University
Dr. Andrew Simon found an even more innovative way to practice medicine at Bastyr University, a place where he was able to expand his physical medicine modalities alongside other natural and holistic treatments to complement his spinal manipulation skills. Dr. Andrew Simon takes a common sense approach to restore the body to health and enjoys seeing patients at his practice at Rebel Med NW in Ballard. He has completed additional training in custom orthotics, Activator Technique, cranio-sacral therapy, visceral manipulation, and is a Certified Kinesio Taping Practitioner.
Residency
Graduating from Bastyr University in 2013 after three years in clinical rotations in IV Nutrient Therapy, Biofeedback, Diabetes Care, and Physical Medicine, Dr. Andrew Simon went on to complete his CNME accredited Naturopathic Residency the following year at Bastyr Center for Natural Health. As a resident, he saw over 30 patients a week supervising students in the teaching clinic with specialties in Mind Body Medicine & Stress Management, Allergy & Immune health, HIV, and Men's Health.
Teaching
Professor of Biofeedback and Physical Medicine constituting the Mind-Body Medicine philosophy at Bastyr University. He additionally teaches Billing and Coding, Naturopathic Manipulation, and Orthopedics on his teaching shifts.

A former supervisor of the IV nutrient therapy shift, and Ballard Senior Center Shifts. Current supervisor of Physical Medicine shifts at Bastyr Center for Natural Health.

Clinical preceptor site, and Official CNME Residency Site Supervisor for Rebel Med NW.
Professional Affiliations
Community
Dr. Andrew Simon continues to support the Ballard Community by promoting and supporting his practitioners at Rebel Med NW and sponsoring his son's Tee ball team at the Ballard Boys & Girls Club.
Previously, Dr. Andrew Simon has helped supervise Bastyr's Sports Medicine Club at the Seattle Marathon and Emerald City Classic Volleyball Tournament each year.
Philosophy
Dr. Andrew Simon takes a common sense approach to health focusing on balancing the nervous system to encourage the body to heal naturally. He believes that helping people learn to manage their health independently improves their ability to recover from injuries or illnesses, and helps remove barriers to exercising, eating well, and decreasing stress.
Dr. Simon applies his teaching abilities to his patients by teaching his patients to utilize natural ways to balance blood sugar, decrease stress, and optimize their health so their bodies can start to heal naturally. Despite complex health conditions, Dr. Andrew Simon has found that small simple changes over time are useful for patients to succeed in making the lasting changes they are looking for. Dr. Andrew Simon finds physical and mental fitness go hand in hand to improve well-being. Dr. Simon enjoys seeing patients at his practice at Rebel Med NW in Ballard while continuing to teach at Bastyr University to expand his knowledge base and support the profession.
If you are unable to Book with Dr. Andrew Simon, or would like to have a female led provider as a part of your care team, Dr. Kathy Severson & Dr. Jessica Schule are available as a part of our team care based approach.