Natural Anxiety Treatment in Ballard, Seattle
Naturopathic Physicians are uniquely capable of supporting patients with natural anxiety treatment methods as primary care physicians. Utilizing the same methods for assessing anxiety, providing appropriate referrals to counselors, but also integrating several areas of medicine to treat a patient holistically from the beginning.
At Rebel Med Northwest, licensed Naturopathic Physicians counsel patients about understanding their anxiety triggers. We help patients re-establish the mind body connection and create an environment for a patient to recover from periods of anxiety, or acute stressors to the nervous system. This allows the person to recover from the negative consequences that chronic or traumatic stress has on the body over time including digestive deregulation, weight gain, headaches, fatigue, and much more.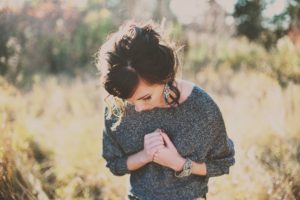 There is a time and place for medications. However, when patients look to change their response to their triggers and learn natural anxiety treatment approaches, many patients find that they feel more in control and empowered in their ability to manage their anxiety and their lives. We will help our patients develop a plan of action using natural anxiety treatment methods such as Biofeedback, Mind-Body awareness, breathing techniques, visualization techniques, lifestyle and nutritional changes, acupuncture and other techniques depending on each individual need.
The physicians at Rebel Med Northwest are also fully licensed and capable of assisting in informed and appropriate medication reduction. We want to work with your counselor, psychiatrist or primary care physician to help you achieve the best results according to what feels right for you and what a your unique goals are and the level of change you are willing to make.  We use both the latest research and tried and true principles to guide our treatment plans, blending modern science and research with old school medicinal wisdom.
Common Anxiety Symptoms:
Heart Palpitations, shortness of breath
Racing thoughts
Mixed feelings of depression & worry
Changes to digestion with increased constipation or diarrhea
Decreased energy, tiredness, and reduced quality of sleep or insomnia
More frequent urination
Decreased libido or reduced sexual function
Increased muscle tension, headaches, migraines
Common Natural Anxiety Treatment Approaches:
Herbal Medicine
Herbal Medicine approaches have had long standing success and efficacy whether it is from a calming or relaxing tea or a concentrated tincture. There are many traditional and effective herbs available to reduce and calm anxiety symptoms. These herbs have been in use for their calming and stabilizing effects for centuries.
Nutritional Medicine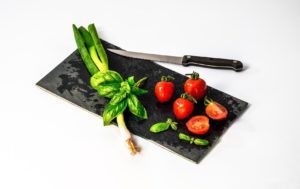 Appropriate and safe use of clinical nutrients is key to understanding the neurochemistry as it applies to anxiety symptoms. Many times the food, dietary supplements, or even skipping meals play an important role in treating anxiety naturally. Every visit with a naturopathic physician will include new ways of cooking, eating, and helping restore healthy diet and nutrition to give the right nutrients to the body to support mood.
Mind body medicine and biofeedback sessions include new learning tools to manage your anxiety without medication or supplements. Learning a new way of orienting to stress, maximizing your relaxation response, and developing improved control of symptoms are the goal for recovery from anxiety. Many patients report identifying improved awareness of their stress response, and how to relax naturally using techniques like mindfulness, progressive muscle relaxation, visualization, breath training, autogenic, or even the process of therapeutic bodywork and somatic awareness.
Seattle Met Top Doctor Dr. Andrew Simon is board certified in biofeedback, through the BCIA, Biofeedback Certification International Alliance, and uses the Nexus 10 Biofeedback device to help improve his patients ability to recover from stress and anxiety symptoms naturally by becoming more training a more resilient nervous system. With options for natural anxiety treatment in Seattle including how Biofeedback assists the use of mind body medicine techniques by amplifying your own natural signals in the body, including heart rate, sweat response, temperature, and muscle tension.
Therapeutic touch through the use of massage, cranio-sacral therapy, or even hydrotherapy and spa techniques can be helpful to restore more balance and decrease pain traditionally. When there is improved circulation, the body can learn to self regulate, and calm the nervous system.  Hydrotherapy improves your response to anxiety naturally by assisting in the movement of blood flow, which can decrease muscle tension.
Acupuncture and Chinese Medicine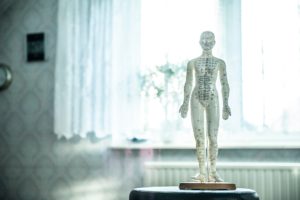 Acupuncture has a calming effect on the nervous system. When a person is allowed to enter into a state of relaxation, it is the first important step in teaching the body what a state of relaxation feels like. As the person continues treatments along with other changes they are implementing to manage their anxiety naturally, the body starts to retrain itself and understand when to relax and when to be active. Chinese medicinal herbs can be a useful tool assisting tool in the process. For many people who have not yet had to take pharmaceuticals or do not respond well to pharmaceuticals, herbal medicine both Chinese and traditional western herbal medicine can be powerful new tools to utilize.
Dr. Andrew Simon is a Naturopathic Physician and founder of Rebel Med Northwest. Additionally he is an adjunct professor at Bastyr Center for Natural Health in the Mind Body Medicine and Physical Medicine departments. Andrew Simon was voted Seattle Met Magazine Top Doc 2017 He additionally spends time seeing patients at the NW Ballard Senior Center and exploring new technology's influence on healthcare. If not working Dr. Andrew Simon can often be found working out at the Olympic Athletic Club or enjoying the fine restaurants in Ballard and Fremont. Call to schedule a free 15 minute phone call or online telemedicine visit.