Challenging the Health Insurance Model and Embracing Patient Centered Memberships
How an Integrative Concierge Membership Can Transform Your Health Journey
We live in a fast-paced world where inflation is at an all time high. The cost of health insurance and healthcare is rising, but the quality of care is declining leading to care that is impersonal and transactional. At an average of seven minutes given per patient in the insurance-driven allopathic healthcare model, it's no wonder that many individuals are seeking a more holistic approach to their wellbeing.
Those who understand the importance of investing in their longevity and want a more personalized approach have been embracing functional and integrative medical practices. More people are demanding health coaching in their primary care, physical medicine modalities that go beyond cortisone and muscle relaxants, acupuncture and Chinese Medicine, mental health informed providers, and a mind-body approach to their health condition.
But the rising cost of health insurance and healthcare services have made finding affordable and effective care challenging. Rebel Med NW offers a hybrid concierge model that can meet these needs while allowing for an easier budgeting strategy.
.
Challenging a Disease-Centric Model promoted by the Health Insurance system
The traditional health insurance system operates on a disease-centric model. It waits for illness to manifest rather than promoting health and preventing disease. This approach leads to the need for medication as a means of stabilizing the disease, creating a cycle of medication dependency and being stuck in treatments that address symptoms rather than the underlying causes. The conventional insurance model may additionally limit your access to cutting edge, emerging therapies as well as approaches that aim to address the root cause of health issues.
Check out this recent article on Medscape that highlights the different ways primary care physicians are penalized from utilizing lifestyle recommendations, and how the system is set up to position medication prescribing as the only marker of success.
At Rebel Med NW, we have faced many hurdles over our 10 years of practicing medicine including but not limited to:
Covid-19 vaccine denials
Varying insurance companies denying or approving the very same diagnosis codes for acupuncture while each quoting "clinical evidence" or lack thereof for each of their decisions – directly conflicting one another
Removal of payments over 2 years later for medically necessary services because the insurance carrier made an error
Not covering medications a patient had been stable on for years, because they switched their formulary to an alternative preferred medication.
Recently, another article in The Economist highlights the profits many of the health insurance companies are taking– from the premiums that you are paying into. These are just a few of the many examples that exist that have unfortunately led to the high cost of health insurance and healthcare in America
For those desiring a focus on functional health and wellness, this system can be frustrating. The hurdles of referrals, prior-authorizations, or confounding, unexpected denials stand in the way of the care you seek. And while health insurance IS essential for major medical issues that may arise, it is disincentivized from supporting the proactive and holistic services that individuals value for a thriving longevity. We advocate for everyone to find the most appropriate care for them, and recognize that there are diverse medical needs for all individuals. To support our community, we have chosen to continue to take the insurance plans that provide benefits for what we do, to truly create a hybrid solution for our patients.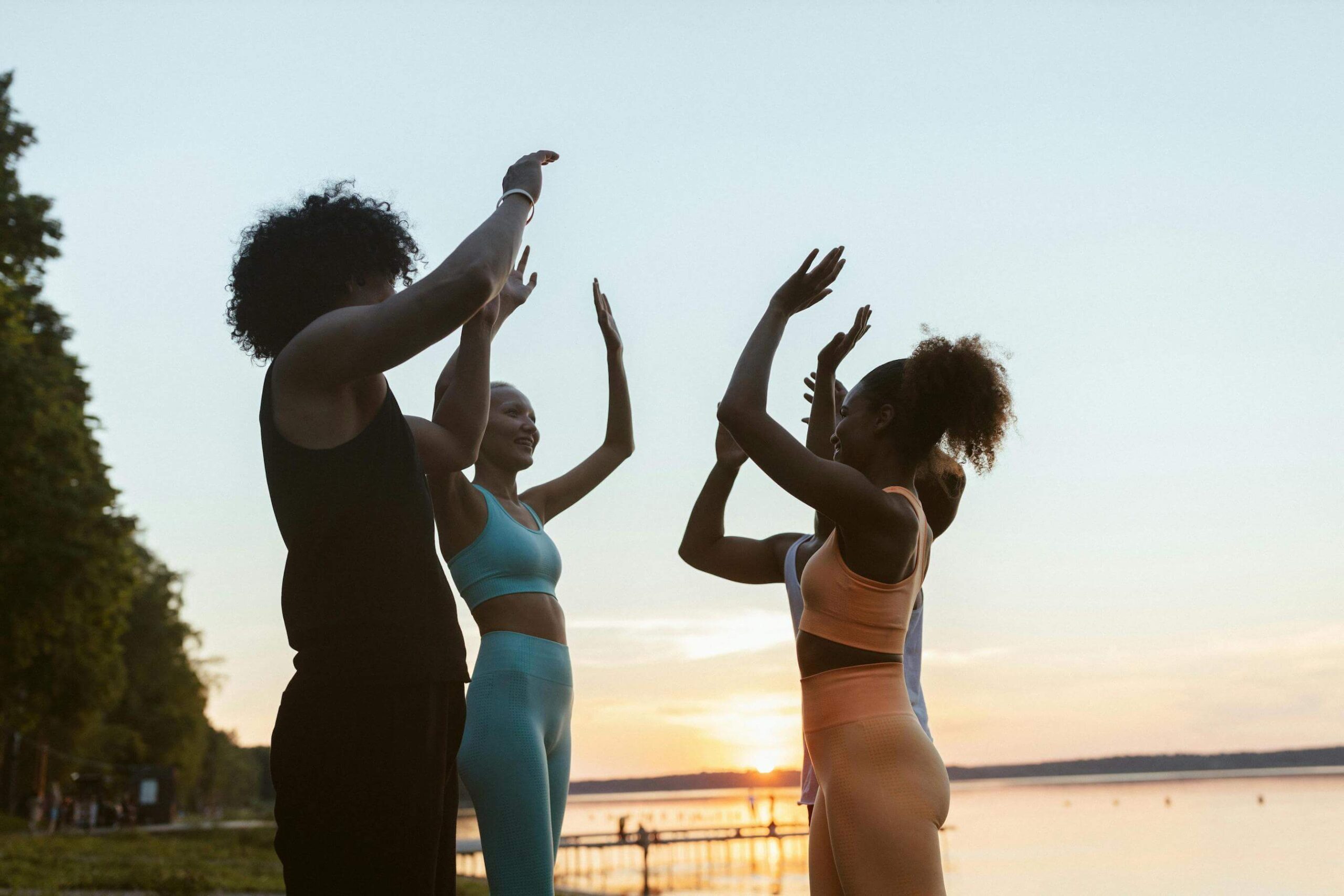 What Does a Membership with an Integrative Concierge Practice Offer?
A membership with our Integrative Concierge practice offers access to a model of healthcare that is patient-centric. Patient-centric means that you receive care tailored to your unique needs and health goals. This membership covers a suite of services that often aren't adequately covered by insurance such as extended visits, direct access to your physician, and in-depth health coaching. It supports a range of services from primary care to sports medicine and acupuncture, all under one roof. Additionally you gain access to many non-covered services at a fixed rate so you can better budget for investing in your health in the new year.
Financial and Health Benefits of our Concierge Model
Direct Pricing Labs:
With concierge care, you benefit from direct pricing on labs and procedures  without the overhead and headache of dealing with insurance companies. Concierge practices can offer these services at a reduced out of pocket cost. This pricing transparency means you know exactly what you're paying for without any hidden fees. For example, a Vitamin D test can cost $40 through direct pricing, compared to when it is ordered and denied by insurance it can be as high as $280. Similarly, hormone testing such as Testosterone could be achieved much cheaper through concierge than when processed through some health insurance plans.
Direct Use of HSA Dollars:
Integrative concierge practices typically allow you to pay directly with your Health Savings Account (HSA) funds. This means you can use pre-tax dollars towards services that you choose like functional medicine consultations or acupuncture sessions —services that traditional insurance may not cover or have extremely limited benefits for. Many HSA plans allow dollars to be spent on health related services at your discretion, no referrals, or prior authorizations needed.
Preventive and Personalized Care:
Rebel Med NW's Integrative Concierge memberships emphasize prevention, wellness, and the treatment of the whole person. With our concierge practice, you have a partner in health who works with you to educate and create a personalized plan of action. This approach can reduce the need for expensive treatments later on in life by focusing on maintaining optimal health now. And for patients who are already managing chronic conditions, it's never too late. Managing your condition with the education and support provided at our office can prevent or slow down the progression of disease, and support you around your allopathic treatment strategies.
In addition, Rebel Med NW providers are familiar with the insurance model, and can help you navigate the services and procedures that are covered by your insurance benefits. We aim to work with you to tailor your preventative and primary care needs so that you are finally getting what you're paying for.
No Surprises:
Insurance-based healthcare can be full of surprises from unclear explanation of benefits to unexpected denials. With a concierge service, the terms are clear-cut, and your annual membership fee covers a defined list of services, giving you peace of mind and control over your healthcare spending.
Our Recommendation: Embrace a High Deductible HSA Plan and choose Concierge Care
Healthcare premiums are getting increasingly expensive. Some are lucky enough to be provided with great subsidies from their employers. Others will have to settle for less than ideal plans that are still very expensive! We have a suggestion for those who want to save on premiums and use their dollars towards a concierge membership what will serve them better.
A high deductible HSA plan is an alternative that can be advantageous for the health-conscious that are also cost conscious. Such plans allow for:
Lower monthly premiums
Tax advantages: they build in a tax-exempt Health Savings Account (HSA) that lets you use funds for qualifying medical expenses.
Financial investment: The funds roll over year to year and can even be invested, making HSAs a financially savvy choice.
Freedom: they additionally allow the client to choose where they want to spend their healthcare dollars.
Your money matters more when you choose to support local, community-based small business healthcare providers such as massage therapists, chiropractors, naturopaths, and acupuncturists.
You get more for what you pay for: When our providers don't have to play the insurance coding game, we can provide the most comprehensive care and directly tailor it to your needs.
However, the key to utilizing these types of plans to their full potential is by using a portion of the HSA on a membership with an integrative concierge practice.
Annual HSA contribution limits for 2024 are increasing in one of the biggest jumps in recent years.  The annual limit on HSA contributions for self-only coverage will be $4,150, a 7.8 percent increase from the $3,850 limit in 2023.
Taking Control of Your Healthcare Journey
Making the switch to a high-deductible HSA plan and joining an integrative concierge practice is a powerful step towards taking control of your health and your finances. As you evaluate your options, consider how this model aligns with your values and health objectives.
In an age where healthcare costs continue to rise, an integrative concierge membership can be a game-changer that offers a more functional, direct, and personalized approach to your well-being. You choose services that align with your health philosophy and goals rather than being confined by the limits of traditional insurance coverage. This combination can ultimately lead to significant cost savings and a higher level of satisfaction with your healthcare experience, which translates to a healthier and happier future you.
Are you ready to redefine your healthcare experience? If so, consider this the invitation to a journey of empowered well-being. Contact our office to learn more about our Integrative Concierge membership and how you can integrate this model into your life. Whether it's with an HSA plan or your current health insurance, you can lower the cost of health insurance and increase the quality of health care for you and your family. It's time to prioritize your health on your terms. Welcome to the future of healthcare.
Insurance Shopping? Things to keep in mind:
What are the Essential Benefits a Health insurance should cover?
The ten essential health benefits must be covered by law according to the Affordable Care Act.
Doctor visits and hospital stays
Trips to the emergency room
Care before and after your baby is born
Mental health and substance use treatment
Prescription drugs
Services and devices to treat injuries, disabilities or chronic conditions
Lab tests
Preventive services
Management of a chronic disease
Pediatric care
Screenings and Counseling
Depression screening
Diabetes screening (Type 2)
Drug and tobacco counseling
Cholesterol screening
Colorectal cancer screening
Diet counseling
STD and HIV screening
Wellness visits
Insurances Networks Rebel Med NW will participate with in 2024:
We can provide a superbill for Out-of-Network reimbursement for all Out-of-Network plans.
All insurance based visits are subject to our concierge/admin fee of $25 per Acupuncture visit and $25 per 30min Naturopathic visit. This admin fee is waived with enrollment into any of our membership tiers. We recommend confirming with your health plan that you have either Naturopathic or Acupuncture benefits.
Naturopathic Team:
Premera Blue Cross / Anthem
Lifewise Health Plans
Regence Blue Cross Blue Shield / Uniform plans
BCBS PPO plans (must confirm you have naturopathic benefits)
First Choice PPO / Kaiser PPO
Cigna PPO (processed through American Specialty Health)
Coordinated Care / Ambetter Exchange plans (Dr. Andrew Simon)
Molina (Market Place) Healthcare* (non-medicaid plan)
*As of 2024 Rebel Med NW will no longer be accepting WA state Apple Health plans including Molina or United. We recommend communicating with us about our Income Based Adjustment / Sliding scale rates.
Acupuncture Team:
Premera Blue Cross / Anthem
Regence Blue Cross / Blue Shield / Uniform
Aetna PPO
United Healthcare PPO (confirm you have acupuncture benefits)
First Choice can be billed and often provides payment when out of network
Coordinated Care / Ambetter (Dr. Phonexay Simon only)
Kaiser PPO (Dr. Phonexay Simon only)
Any HMO, EPO and some of the Cascade Care plans offered through the WA health Plan individual market may need prior-auth and referral before seeking care at our office.
Biofeedback/VR Biofeedback Specialist, Mind-Body Specialist, Physical Medicine Specialist
Seattle Met Top Doctor 2017, 2018, 2019, 2020
Rebel Med NW is a concierge integrative & functional medical clinic located in the Ballard neighborhood of Seattle, WA. We were pleased to be voted Seattle Met Top Doctor by our peers from 2017 to 2023. Rebel Med NW provides Naturopathic Medicine, Acupuncture, Physical Medicine, and Primary Care services to the Seattle community. We practice a philosophy of holistic wellness, evidenced based & functional medicine approaches in medicine and "We are here to bring the Mind-Body Connection back to Medicine".
Related Posts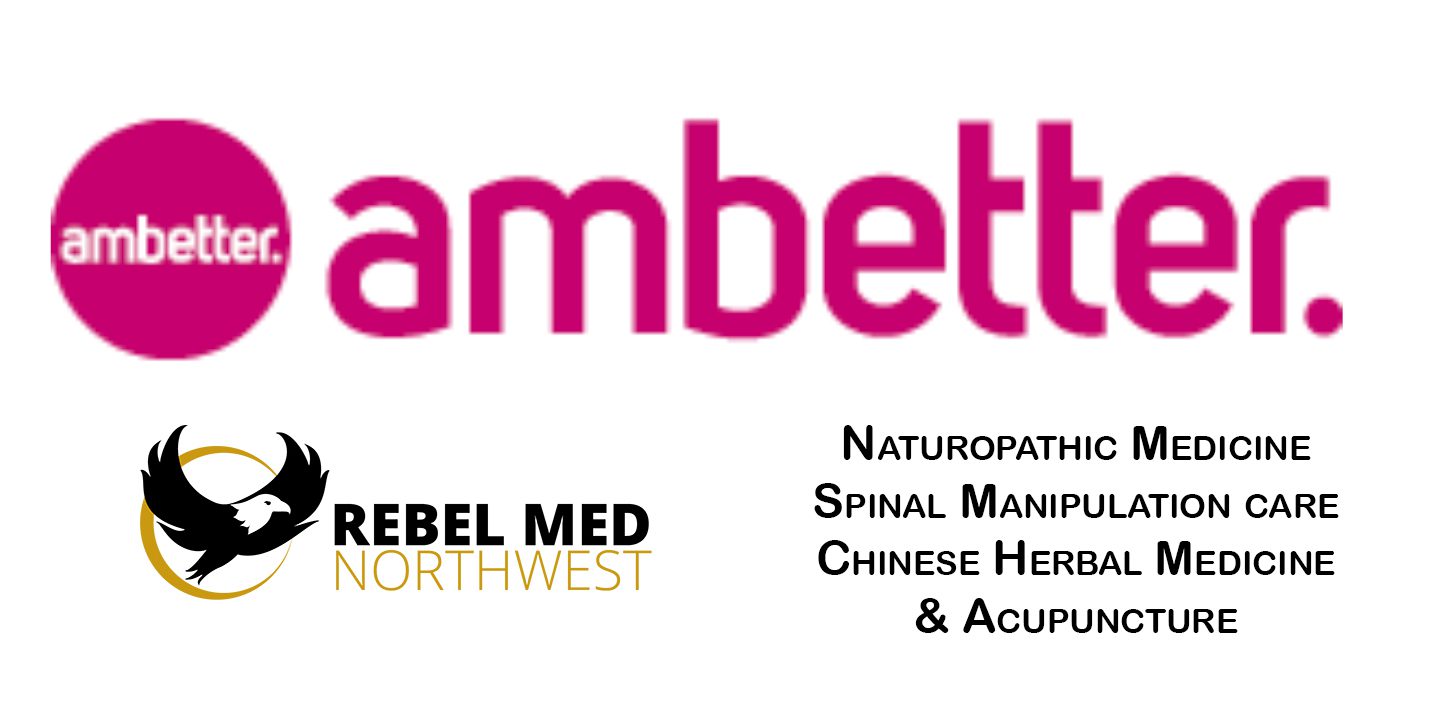 Ambetter Coordinated Care Naturopathic Physician & Acupuncture Coverage Rebel Med Northwest practitioners, are in network…