Dr. Andrew Simon voted
Seattle Met Top Doctor
by Seattle Met Magazine for third year in a row!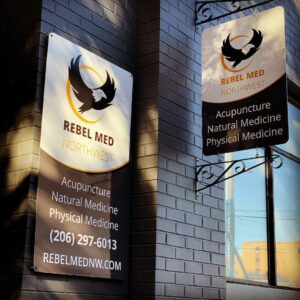 Rebel Med Northwest is excited to announce that Dr. Andrew Simon was voted Seattle Top Doctor 2019 in Naturopathic Medicine by Seattle Met Magazine. This is the 3rd year in a row that Dr. Andrew Simon was voted by the medical community and his peers, and will be featured in the August 2019 issue of Seattle Met Magazine. Rebel Med NW has seen tremendous growth since its inception, with the additions of more practitioners, to expand our coverage of primary care, physical medicine, mind body medicine, and other adjunctive and integrative primary care therapies. Check out previous year's articles on Dr. Andrew Simon voted Seattle Met Top Doctor in 2017 and again Top Doctor in 2018.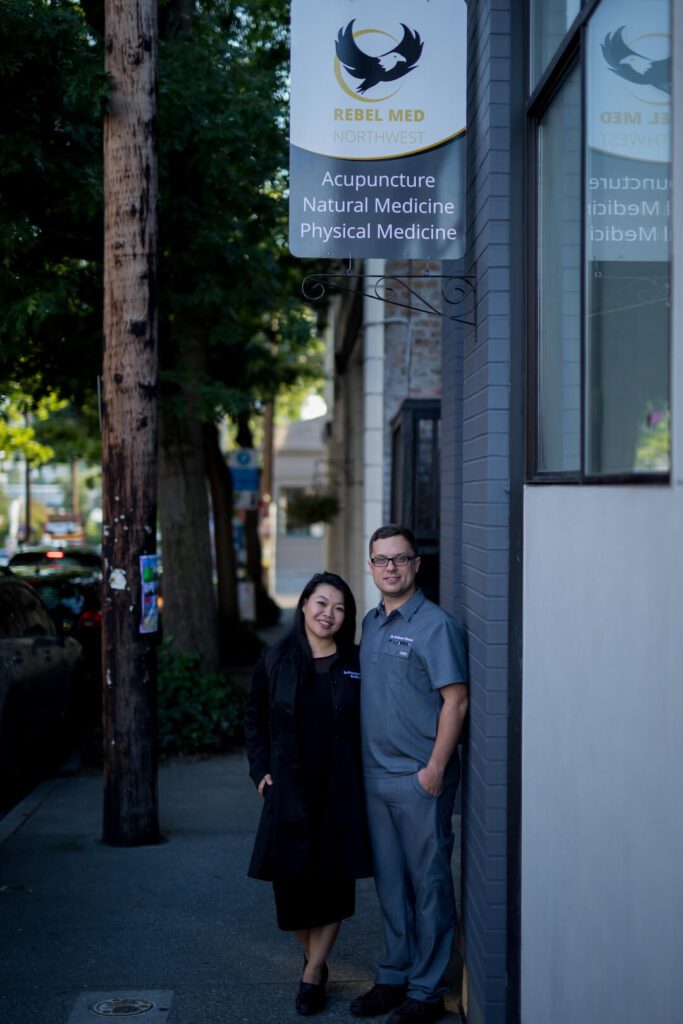 Rebel Med NW was founded by Dr. Andrew Simon and his wife Dr. Phonexay in 2018. A family run, small business located in the heart of Ballard, Seattle, WA. One of their primary goals for setting up a collaborative integrative medical office is to support the growth, and development of other health professionals over time through mentorship, education, and commitment to educate other primary care and integrative health professionals over time.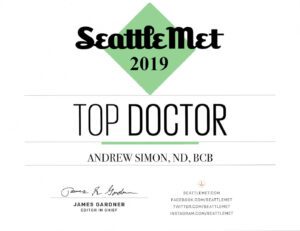 Thank you to everyone who voted in Seattle Met Magazine for the Seattle Met 2019 Top Doctors nominations for Naturopathic Physicians, having won the award three years in a row has been an unbelievable honor and stepping stone for new naturopathic physicians that have worked with Dr. Andrew Simon.  With Rebel Med Northwest's continued growth of integrative medical therapies it has become one of the largest integrative medical facilities in Ballard.  We have grown from a singular exam room to over 7 exam rooms, a physical medicine space, multiple acupuncture services, and an expanded dietary supplement store in the heart of Ballard. Please make sure to support other local small businesses in the area. Stay Tuned for some of the exciting new services we will be offering in 2019 from the Rebel Med Northwest Team!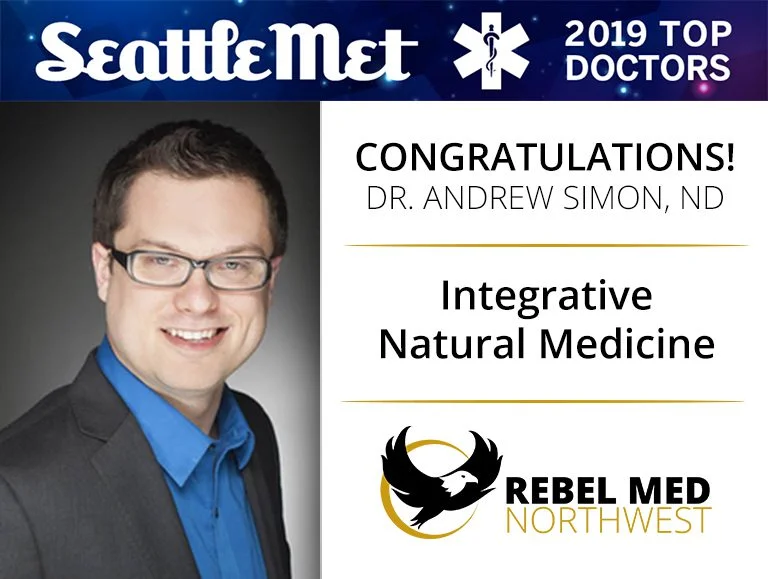 Dr. Andrew Simon is the Clinic Director of Rebel Med Northwest located in downtown Ballard historic neighborhood of Seattle. Specializing in Adjunctive Primary care, Physical medicine, and Biofeedback training to help address mental health, lifestyle changes, and finding sustainable forms of medicine to reduce risk, and manage health. Dr. Simon is passionate about finding an integrative approach to health for his patients that uses both traditional researched evidence based medicine, and therapies that improve overall wellbeing, a calmer nervous system, and a clearer outlook on prevention.
Learn More about Dr. Andrew Simon
Private / Employer Insurance Plans:
Regence / Blue Cross / Blue Shield
Premera Blue Cross / Lifewise
Anthem / Uniform
Aetna & Mertain Health
Cigna & American Speciality Health
Coordinated Care / Ambetter
United Health Care
Kaiser PPO Core Plans (not HMO, formerly group health)
Molina Healthcare of Washington Marketplace
Medicaid / WA Apple Health Plans:
Molina Healthcare
United Healthcare Community Plan
Direct Pricing, Senior, Student, and Military discounts available
Dr. Simon Interview with IRG on Integrative Mental health Care
Dr. Simon is current accepting new patients along with his resident Dr. Kathy Severson. Schedule below to begin your care with the Rebel Med Northwest team!