Seattle Top Doctor 2023 – Rebel Med NW
Seattle Top Doctor 2023: Acupuncture and Naturopathic Medicine providers voted by their peers in Seattle Met Magazine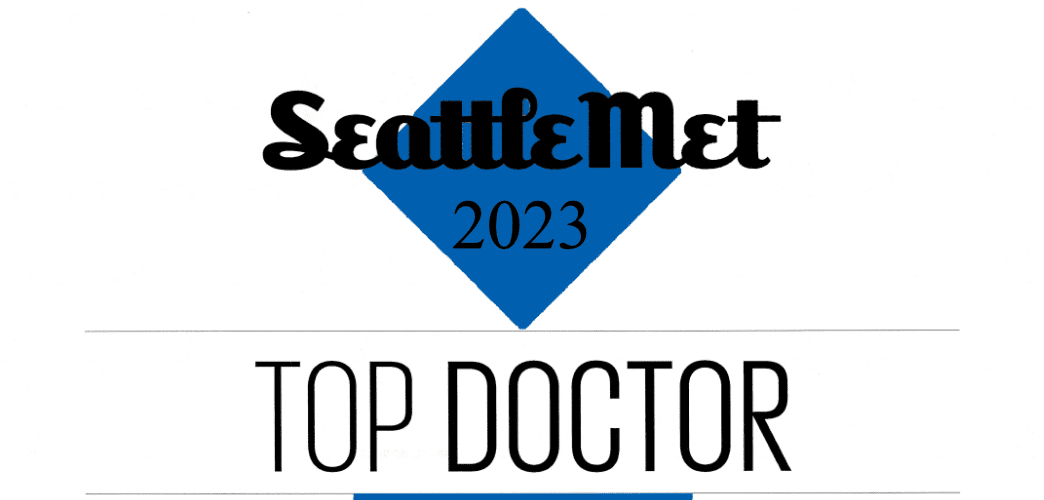 Congratulations to the team of providers taking home 4 awards for Seattle Top Doctor in 2023, and carrying the tradition of excellent care are Rebel Med NW in Ballard. I am personally proud of the hard work and accomplishments that each of these unique providers have brought to Rebel Med NW patients and community in Seattle. Thank you to all the health professionals that voted for this team as part of Seattle Met Magazine Top Doctors Edition.  Thank you, you all truly bring mind body medicine, functional medicine into primary care! – Dr. Andrew Simon
About Rebel Med NW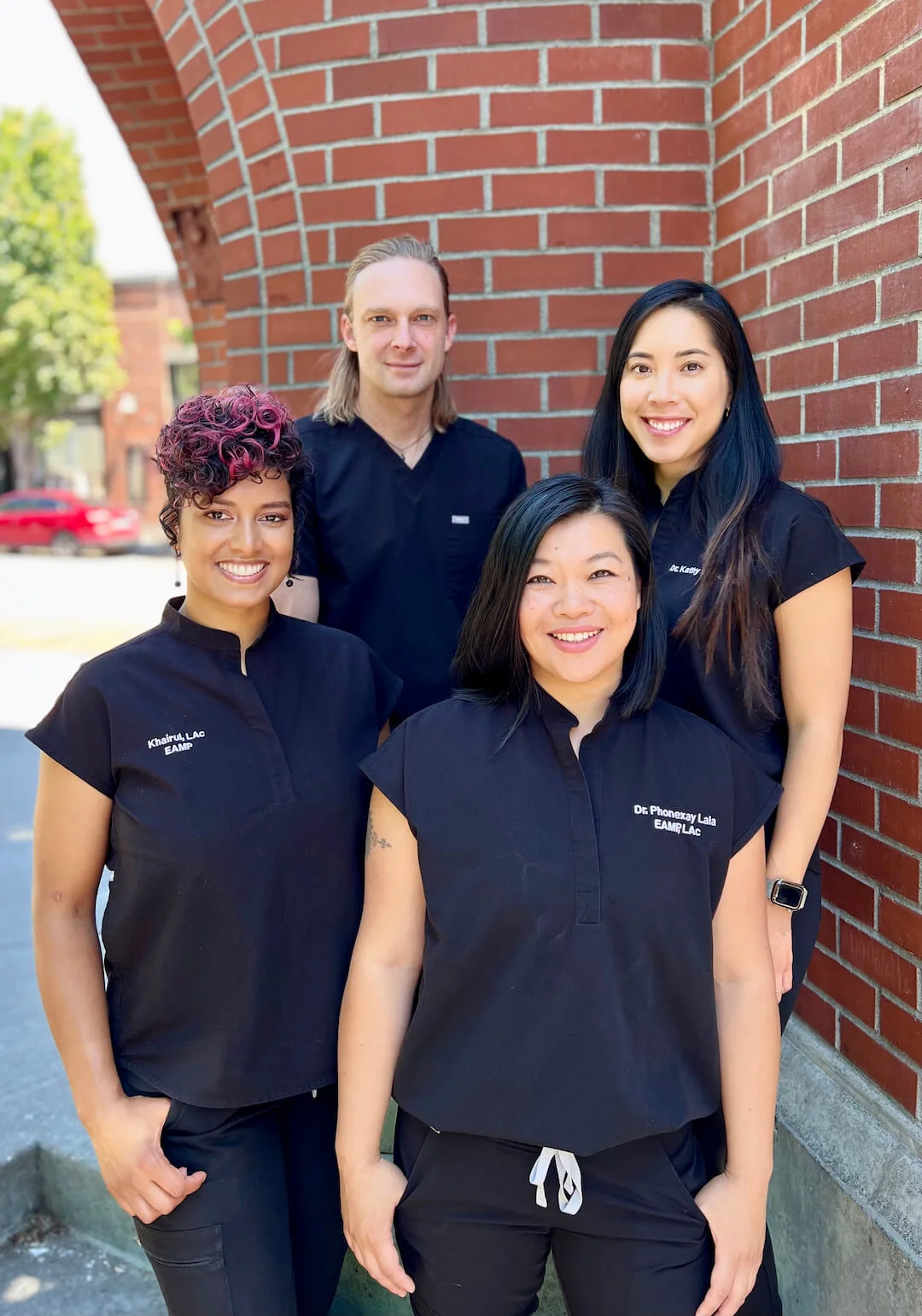 At the heart of the Pacific Northwest lies a beacon of hope for holistic healing and integrative medicine: Rebel Med NW. In the hustle and bustle of urban Seattle life, Rebel Med NW stands as a sanctuary for health and well-being. In 2023, this groundbreaking clinic swept the Seattle Met Top Doctor awards in both Acupuncture and Naturopathic Medicine. Pioneering this revolution are Dr. Kathy Severson and Dr. Jason FauntLeRoy in Naturopathic Medicine, and Dr. Phonexay Lala Simon and Khairul Bhagwandin in Acupuncture. Together, they are reshaping Seattle's perception of integrative medicine.
Rebel Med NW's commitment to integrative medicine is not just an alternative path; it's a holistic approach that combines the best of both traditional medical therapies and alternative therapies. The beauty of this approach lies in its promise: to treat not only the symptoms but the root cause of disease, in a safe and effective way. By bridging the gap between conventional and alternative medicine, Rebel Med NW provides comprehensive care that respects and values the uniqueness of each individual.
Rebel Med NW was founded in 2018 by Dr. Andrew Simon & Dr. Phonexay Lala Simon out of the former Fit Wellness Centers as a newer concept of Integrative care that focuses on creating a relaxing, safe, and nervous system calming approach to seeking out medical care and health optimization.
Learn more about Rebel Med NW in Seattle
Seattle Top Doctor 2023 – Naturopathic Medicine
Dr. Kathy Severson and Dr. Jason FauntLeRoy, our naturopathic providers, have received accolades for their dedication to understanding the complexities of the human body and their innovative approach to healing. They believe in treating the whole person – mind, body, and spirit.
Both doctors are not just medical professionals, they are compassionate healers who are consistently recognized for their patient-centered approach and their profound commitment to holistic health. Their emphasis on evidence and researched informed integrative care is what makes them excellent primary care physicians.
Dr. Kathy Severson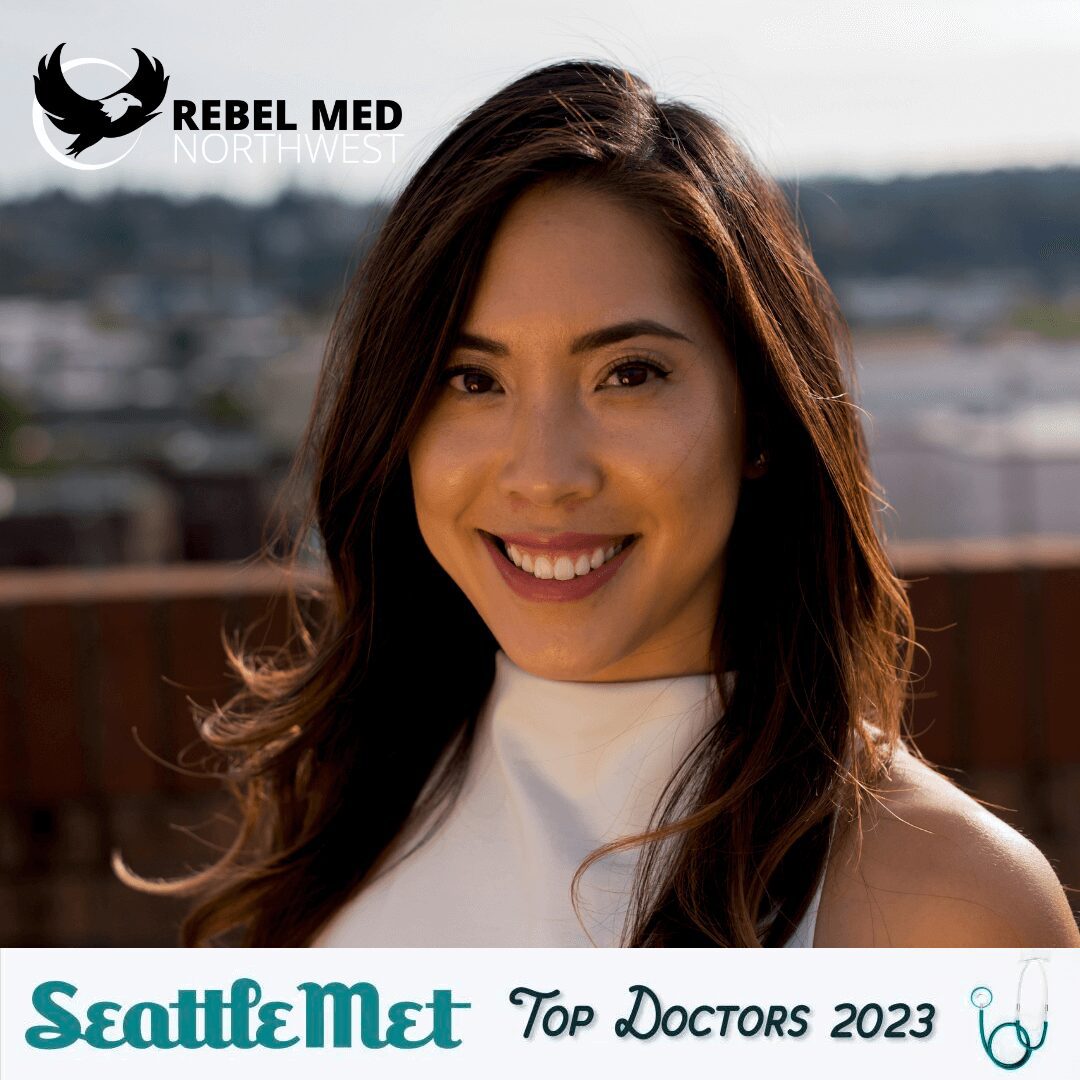 Dr. Kathy Severson was voted Seattle Top Doctor 2023 & last year in 2022. She completed her CNME residency in 2021 in the middle of the Covid-19 Pandemic and has provided excellent care with focus on mind body medicine, mental health, digestive health, and integrative dermatology care options. She is a graduate of Bastyr University in 2020, and was mentored by Dr. Andrew Simon during her time as a student & resident. Taking a clear and direct response to medicine, Dr. Kathy Severson provides efficient and timely primary care.
In 2022, along with Dr. Phonexay and Khai Bhagwandin brought on RF Microneedling with the unique Potenza system bridging both aesthetics and advanced skin treatments to improve skin health.
Dr. Jason FauntLeRoy
Dr. Jason FauntLeRoy was voted Seattle Top Doctor 2023 for his gentle, patient centered approach to care. Providing comprehensive primary care is about listening fully and completely to all aspects of who someone is. As someone who uses a hybrid of traditional care and natural medicine to support his own health with Type 1 Diabetes, Dr. FauntLeRoy knows what it takes to make both aspects of care necessary in today's medical world.
Dr. Jason FauntLeRoy enjoys helping patients be metabolically health, fit, strong, with a background in Exercise Physiology. in 2023 he has recently spearheaded our EmSculpt Neo Body Sculpting program for improving lean muscle mass and improving overall strength at the same time.
Seattle Top Doctor 2023 – Acupuncture & East Asian Medicine
In the realm of Acupuncture, Dr. Phonexay Lala Simon and Khairul Bhagwandin have made their mark as pioneers in the field. They bring a wealth of knowledge, skills, and profound respect for this ancient healing practice of Chinese Medicine. Their work is deeply rooted in the belief that the body has the innate power to heal itself. By carefully stimulating specific points on the body, they help to restore the balance and harmony of the body's vital energy, leading to improved health and well-being.
Khairul Bhagwandin, EAMP, LAc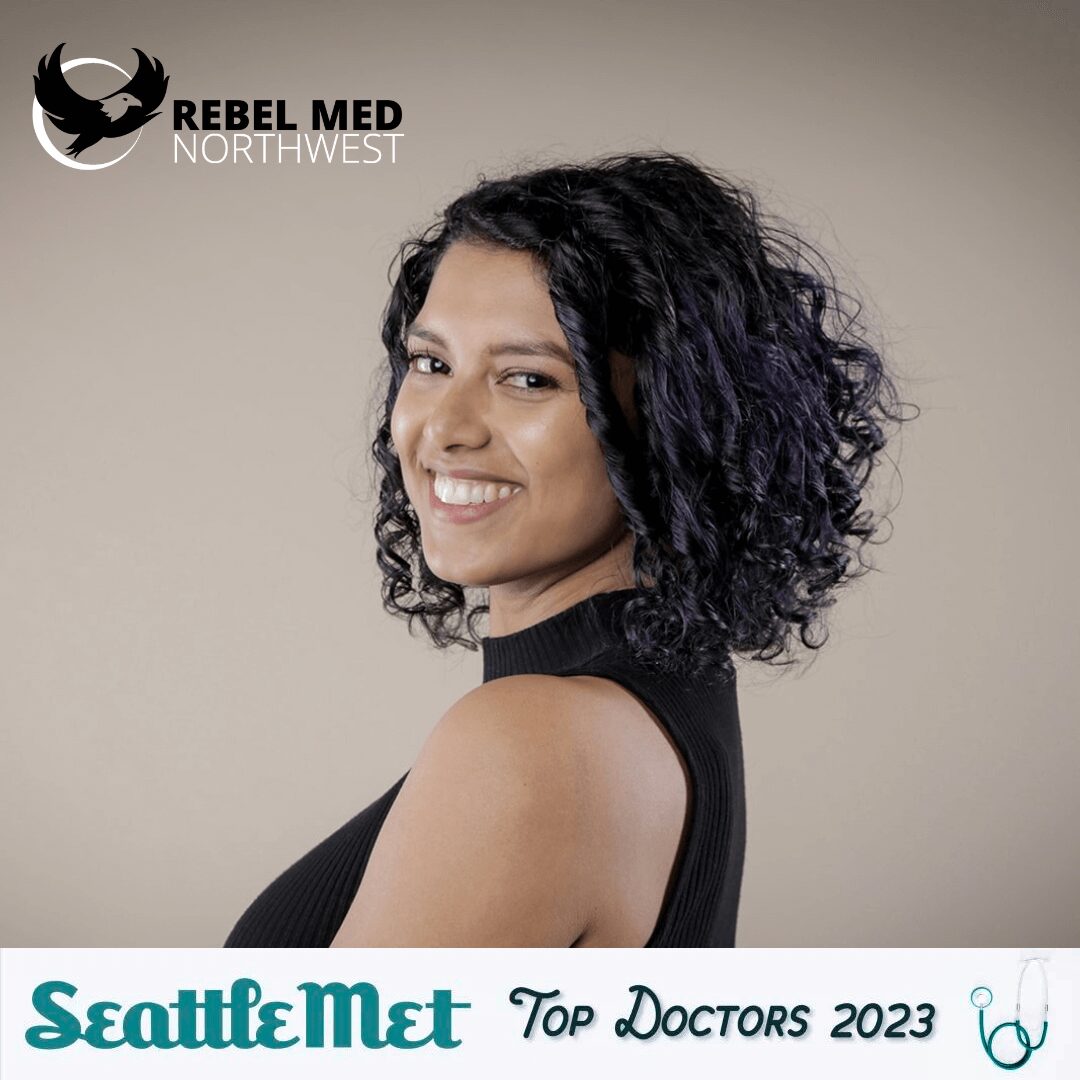 Khairul Bhagwandin has been a main acupuncture provider at Rebel Med NW since 2019, providing comprehensive musculoskeletal care and integrative aesthetics through her business Foxglove Acupuncture at Rebel Med NW. She was voted Seattle Met Top Doctor in 2022 along with Dr. Kathy Severson and Dr. Phonexay Lala Simon.
An active sports enthusiast herself with snowboarding and mountain biking, Khai treats many patients musculoskeletal injuries with acupuncture, trigger point injections, cupping, massage, and integrative bodywork.
Using a blend of various options of skin care, wellness, and optimization, Khai also provides cosmetic acupuncture, facial gu sha, nano-needling, and RF Microneedling using the Potenza RF Microneedling system.
Dr. Phonexay Lala Simon, EAMP, LAc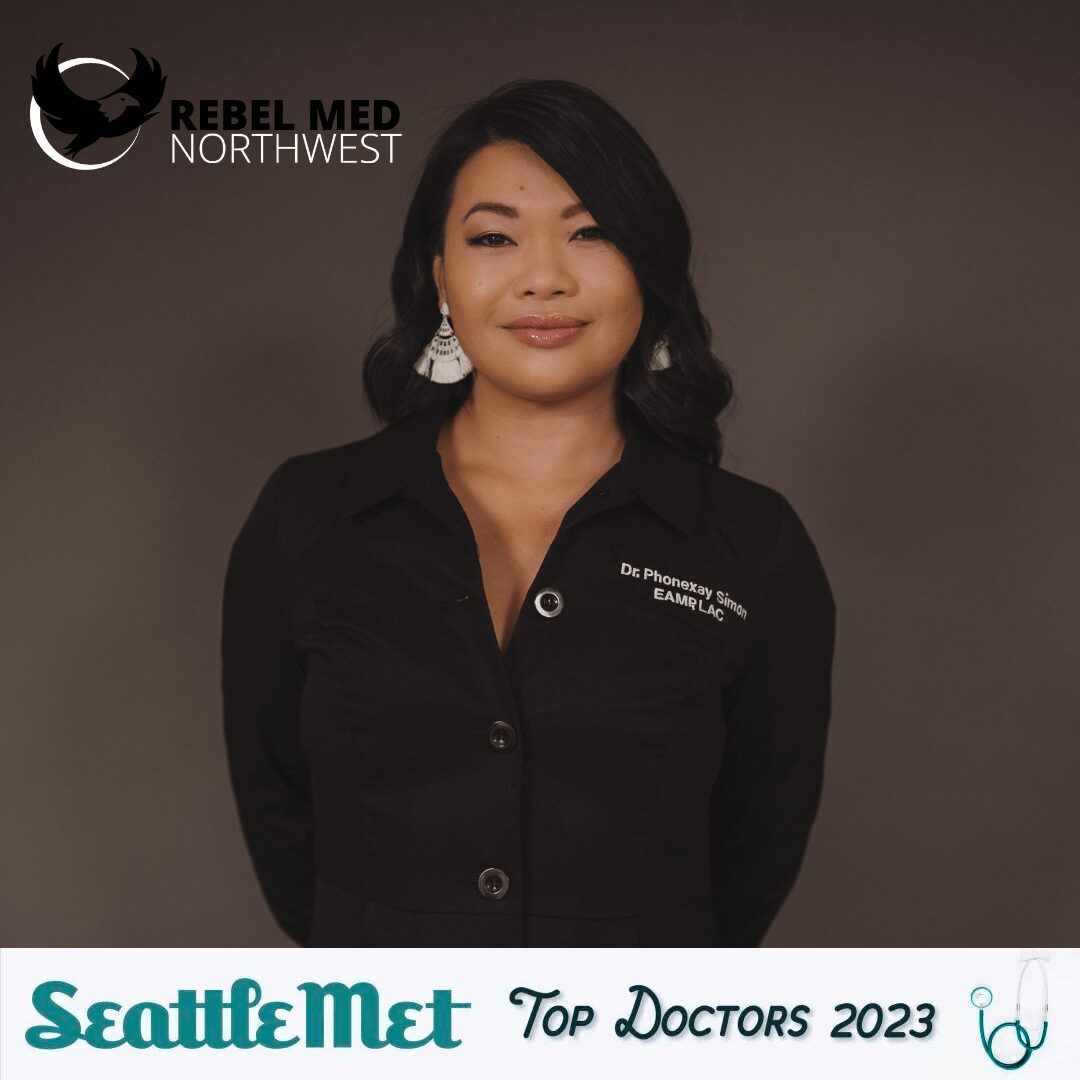 Dr. Phonexay Lala Simon is one of clinic co-founders of Rebel Med NW, and is honored to have been voted Seattle Top Doctor for the 2nd year in a row by Seattle Met Magazine. Since starting Rebel Med NW with her partner, she has become one of the most influential acupuncture leaders in Seattle, having graduated from Bastyr University in 2013, and receiving her doctorate of Acupuncture from OCOM in 2019.
Dr. Phonexay practices a unique blend of spiritual, physical and mental health based acupuncture. Using her background in psychology from Western Washington University she recognizes the intrinsic value of having a calm and well balanced nervous system when treating patients.  With acupuncture and it's thousands of years old practice of reading and identifying ill health patterns in the body, Dr. Phonexay can read how these imbalances in your body can contribute to underlying diseases and conditions in the body that may need a hybrid of approach to care.
About Rebel Med NW
Located in the Pacific Northwest, Rebel Med NW is an integrative medical practice in the heart of Old Ballard in Seattle, WA. The practitioners at Rebel Med NW are focused on improving the health and wellness of the community in a way that is sustainable and meets their patient's needs. That could be with conventional medicine, alternative and natural medicines, or a combination approach.  The Rebel Med NW team functions as an integrative collective. When you come in to see one doctor, you still get a whole team of support through our regular collaboration. Come meet our providers and start feeling better today.
Rebel Med NW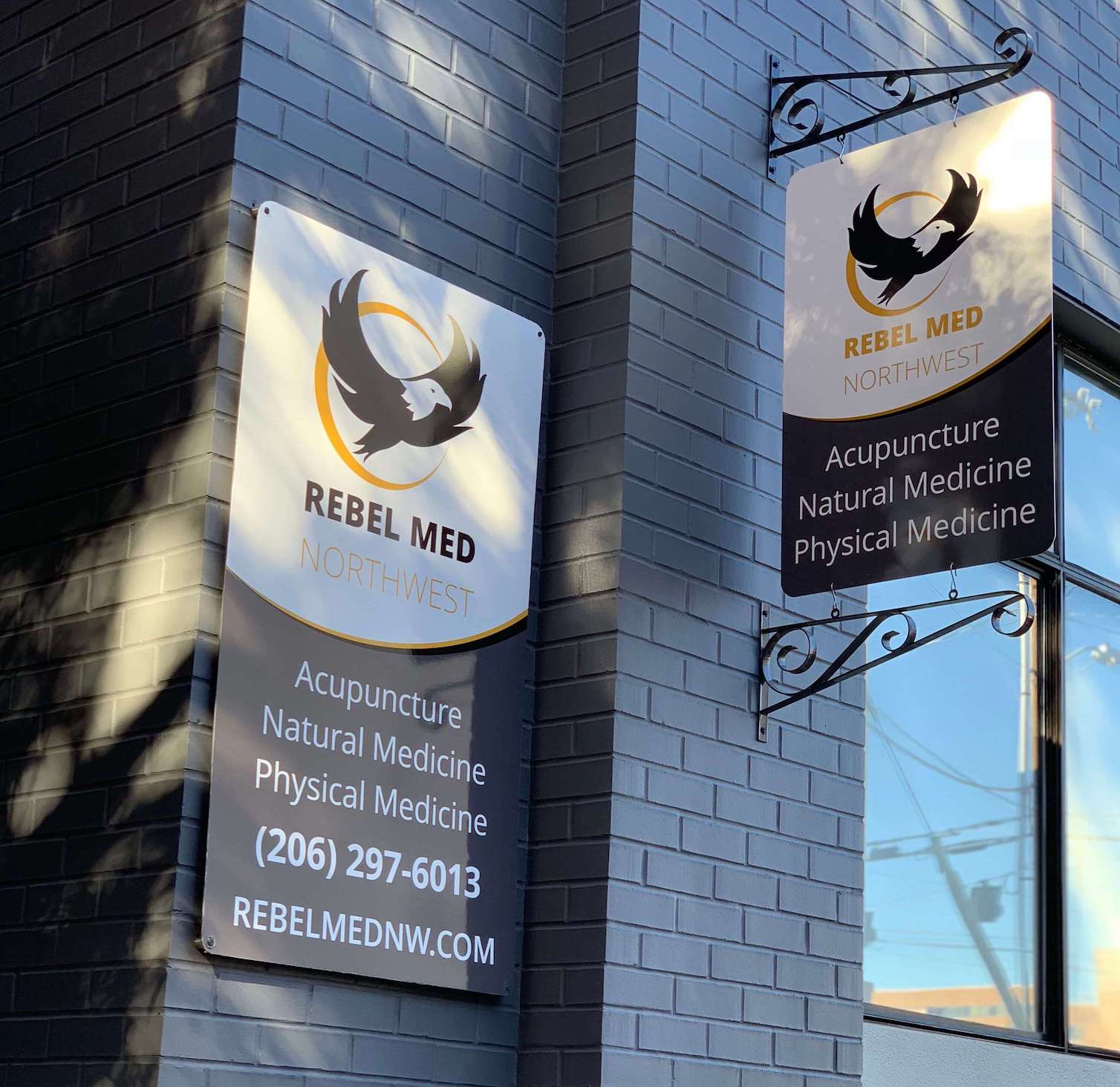 Address:
5401 Leary Ave NW
Seattle, WA 98107
Phone: 206-297-6013
Email: [email protected]
We are located across the street from the Olympic Athletic Club, on the 2nd floor.