Manage Blood Sugar Naturally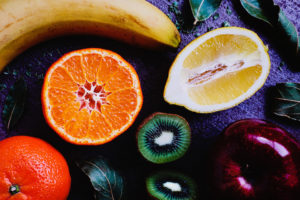 The easiest way to manage blood sugar naturally is to decrease your sugar intake. Look at the ingredients and find foods that are low in sugar, high fructose corn syrup, and modified corn starch. Even "natural" forms of sugar are still sugar and will affect your blood levels. Check out the Fooducate app to scan foods at the grocery store to learn about their quality and how much sugar they contain.
Here are more simple ways to manage blood sugar naturally:
Eat breakfast every day with protein
By eating breakfast every day with a source of protein, you can balance your glucose and have the energy to do the things you love. You're less likely to be hungry or reach for sugary snack slater in the day. Getting at least 15 grams of protein a couple of times a day can stabilize your blood sugar and even help improve your sleep. Four ounces of cottage cheese or a half-cup of almonds are examples of how you can get to 15 grams of protein pretty quickly. Other great protein sources include quinoa, beans, lean meats, nuts, seeds, yogurt and eggs.
Cinnamon
Research on cinnamon shows the spice can lower plasma glucose by as much as 10 percent, lower total cholesterol, lower LDL cholesterol, and decreased triglycerides. By adding a half-teaspoon or one teaspoon of cinnamon to your perfect oatmeal for breakfast with a few almonds you can start your day with a balanced blood sugar. Later in the afternoon, have a bowl of butternut squash soup with 1 ½ teaspoons of cinnamon powder.
Exercise
Exercise has been shown to decrease blood sugar in the body. It is particularly useful in patients who might be insulin resistant, as moderate exercise (at least 30 minutes per day) helps increase sensitivity to insulin by allowing more blood glucose to enter the muscles. The average body stores around 500 grams of glucose in the body, which is equivalent to 2,000 calories. By burning glucose with exercise, you are less likely to create adipose tissue and will have lower blood sugar, which protects your blood vessels, eyes, and kidneys.
Check out this article on a 7-minute exercise routine.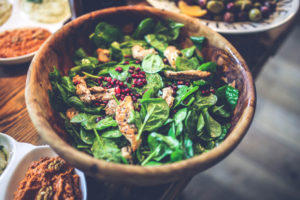 Monitor you blood sugar regularly
Check in with your physician if you have concerns about your blood sugar or risk for diabetes. By being aware and monitoring your blood sugar regularly, you can prevent complications early and prevent the need for medications through practicing smart diet and lifestyle measures. As an example, check out Glooko, a blood sugar-monitoring app. It is never too late to start protecting your blood vessels and organs from excessive sugar and inflammation.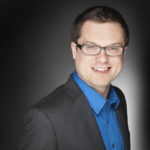 Dr. Andrew Simon is a Naturopathic Physician and owner of Rebel Med Northwest. Additionally he is an adjunct professor at Bastyr Center for Natural Health in the Mind Body Medicine and Physical Medicine departments. He spends time seeing patients at the Ballard Northwest Senior Center and exploring new technology's influence on health. If not working Dr. Andrew Simon can often be found working out at the Olympic Athletic Club or enjoying the fine restaurants in Ballard and Fremont. He was voted Seattle Met Top Doctor in 2017 & 2018. Call to schedule a free 15 minute phone call or online telemedicine visit.