Welcome to Integrative Dermatology!
Integrative Dermatology Open House
November 12th, 2022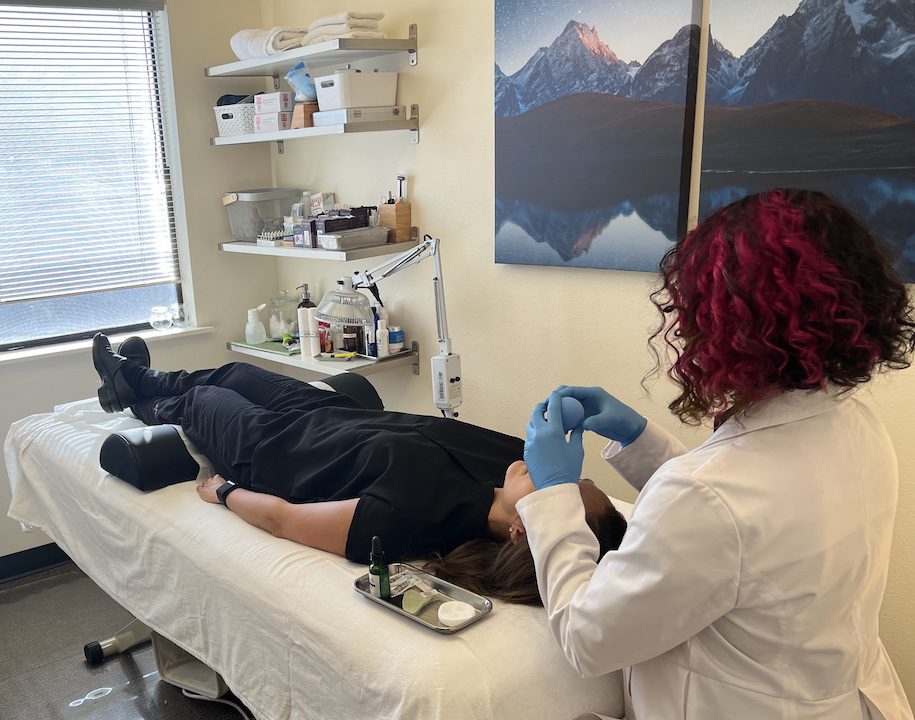 Interested in exploring naturopathic and integrative treatment approaches to skin health? Join us for an Integrative Dermatology Open House on Saturday November 12th where you can meet with our natural aesthetics team that recently won Seattle Met's Top Doctors of 2022! They, along with a skin care industry expert, will be showcasing amazing treatments offered for holistic, natural skin care.
November 12th, 2022
Event time is from 12-1:30 PM
RSVP: $10, includes 1 raffle ticket
Event promotions: Buy any 2 Potenza treatments, get 1 FREE ($1000 savings)
Raffle prizes:
IV Infusion – Revitalize Blend
Cosmetic Acupuncture Session
GRAND PRIZE: 1 FREE Potenza Treatment
Live demos of Potenza RF Microneedling, Facial Gua Sha therapy along with more information about integrative dermatology treatments such as naturopathic medicine approaches, cosmetic acupuncture, scar treatments, microneedling, bio-injections
We'll be offering light refreshments and complimentary mimosas and mocktails
Taking care of our skin is a Big Deal…
(Really!); it's the largest organ system in the human body. Going above and beyond conventional care, integrative dermatology takes a holistic approach to skin health. It's an approach that recognizes that in order to treat skin, we need to address it from a whole body perspective rather than a singular condition. Integrative dermatology combines both conventional and alternative, complementary treatment options to create a solution that's individualized for you. 
At Rebel Med NW, we're excited to offer many different options for someone who is looking for a different approach to skin health. Whether or not it's looking for more natural aesthetic options, anti-aging treatments that utilize your own body's healing system, exploring what nutrients and vitamins can be beneficial or digging deep to find out what else in our lives impacts our skin – we're here to help. Here are a few services we offer: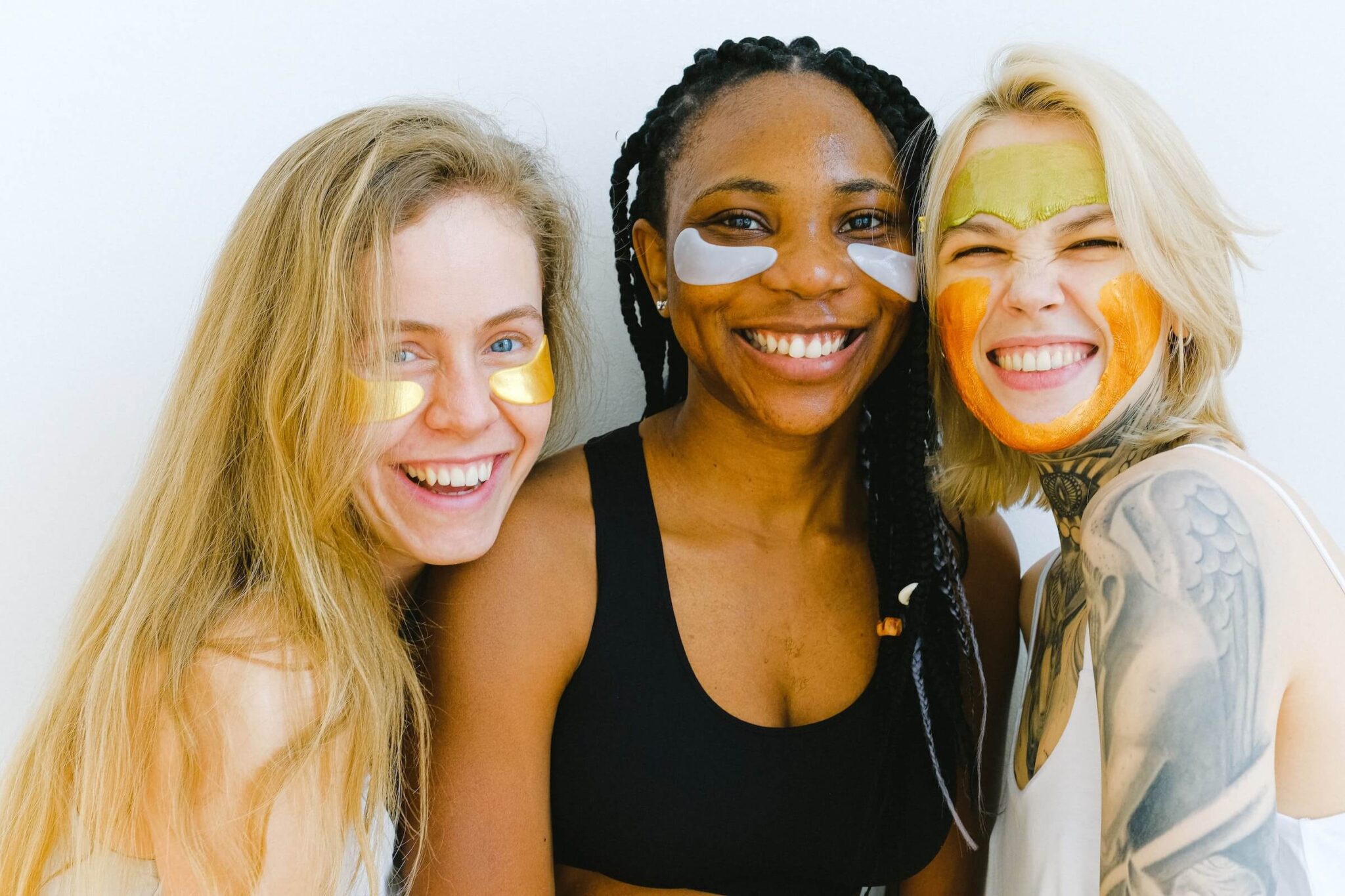 Naturopathic Medicine
Naturopathic Medicine approaches all health including skin health from the whole body/whole person perspective. With this holistic lens driving how we view dermatology, we look to address the root cause of the diagnosis instead of treating individual symptoms. Common things that contribute to skin disorders include hormone imbalances, gut dysregulation, environmental factors, stress or poor nutrient intake. Dr. Severson focuses on connecting optimal gut function with mental wellbeing and skin health. Some things utilized to help treat from an integrative standpoint include nutraceuticals, pharmaceuticals, dietary counseling, IV therapy along with specialized functional lab testing. 
Gua Sha and Facial Cupping
Gua Sha and facial cupping are ancient techniques that have made a modern resurgence. The reason is that they promote lymphatic drainage and circulation, while gently shaping and toning the muscles of the face. These are both techniques that can be added into a daily routine. By relaxing and releasing the muscles of the face, tension melts away. We can also use gua sha and cupping to treat jaw pain and headaches. 
Cosmetic Acupuncture
Cosmetic acupuncture is the method of applying acupuncture needles targeted to achieve aesthetic benefits. It is different from regular acupuncture because the needles only penetrate 3 mm deep! The reason for this is because we are accessing the dermal layer, the elastin and collagen matrix just beneath the skin, to affect change. Cosmetic Acupuncture focuses on lifting, firming and tightening skin, as well as reducing inflammation and increasing collagen production. It is based on Chinese Medicine principles of moving Qi and blood and stimulating facial meridians. Using cosmetic acupuncture as part of your integrative dermatology plan promotes healthier and stronger skin because it is facilitating healthy cellular turnover and tissue production. It's like a workout for your skin.
Bio-Injections
A great alternative to Botox, Bio-injections can firm up sagging skin and reduce wrinkles with all-natural homeopathic injectables. Skin vitality naturally improves in as few as 3 injection sessions and combining the bio-injection sessions with acupuncture treatments speeds the rejuvenation process for long-lasting results. The technique uses very fine needles to deliver a series of injections into the middle layer (mesoderm) of the skin. This procedure can be done on any part of the body.
Microneedling
Medical Microneedling utilizes an electronic device with a multi-needle tip and is used with nutritive and herbal serums, whereas cosmetic acupuncture uses acupuncture needles. Nano needling utilizes the same device as Microneedling, but with a different tip, it is more gentle and does not require any downtime.
Both Microneedling and Cosmetic Acupuncture are treatments based on Traditional Chinese Medicine that involve the insertion of very fine needles into the skin. The small puncture causes the skin to respond with collagen production and the growth of new skin cells. This stimulates and invigorates the acupuncture channels on the face in order to regenerate cells, decrease inflammation, increase circulation, and vent heat.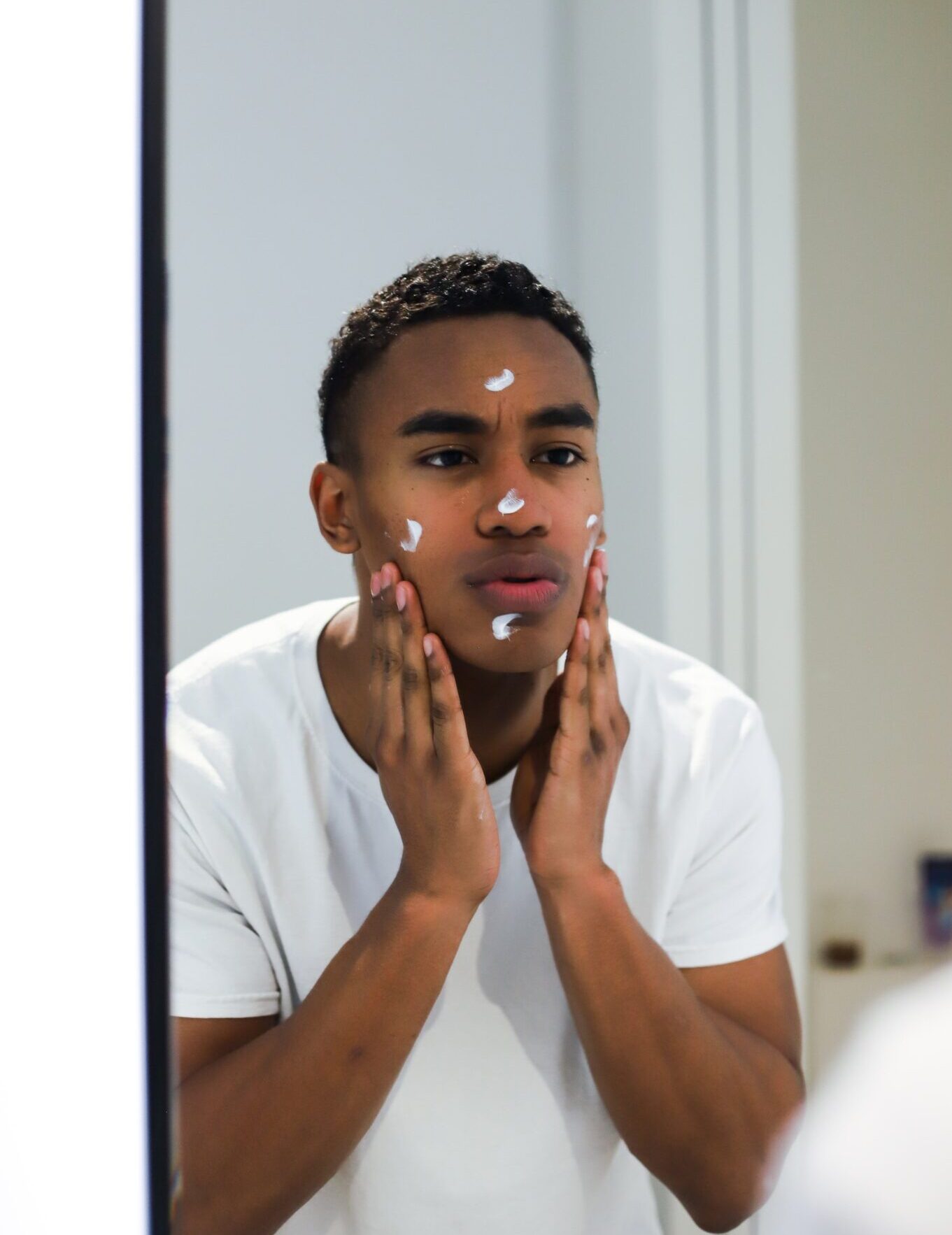 Potenza RF Microneedling
The Potenza RF Microneedling treatment is a potent technology that uses ultrafine needles and radiofrequency (RF) energy to penetrate the top layer of the skin and trigger the body's natural healing process to regenerate new collagen and elastin. Unlike some other skin revitalization treatments, Potenza treatments can be performed on all skin types, anywhere on the body, and at any time of the year.
The Potenza microneedling treatment delivers focused radiofrequency (RF) technology to heat your skin. Using RF technology will trigger your body's natural response to create an increased level of collagen and elastin production, resulting in an enhanced skin revitalization treatment versus microneedling alone. Potenza is an FDA-approved electrosurgical (RF) device for use in dermatologic and electronic surgical procedures for electrocoagulation and hemostasis. RF energy produces a change in the electrical charges of the treated skin creating an electron movement. The resistance (impedance) of the tissue to that electron movement generates heat. Adjustable frequency allows for effective treatment of every skin type.
Scar therapy
Scar Therapy is important on more than just an aesthetic level. Scar tissue can cause a number of problems including restriction of movement, decreased circulation and an interruption of cellular communication. Scars can be treated with acupuncture, microneedling, RF microneedling and injection therapy and respond best when two or more of these treatments are used together. 
Treating scar tissue can have a profound effect on how the body functions as a whole. Injection therapy for treating scars is based on restoring the electrochemical function that can be disrupted by trauma. Scars cause a physical block in electrical and cellular communication of tissue. Injection of Procaine is used to re-establish these electrical impulses and realign the cellular matrix. Allowing for healing and a return to normal function of tissue and organs.
We're excited to be holding an integrative dermatology open house on Saturday November 12, 2022 where practitioners will be showcasing all of the treatments that can be utilized to help you achieve the best skin health possible. During this time, free consultations with a medical practitioner, live demos and fun giveaways will be offered!
If you're interested in exploring integrative dermatology options, schedule a consultation with our natural aesthetics team (Dr. Kathy Severson, Khai Bhagwandin, Dr. Phonexay Simon).